Metropolis Healthcare Ltd
Shop No 101, Mahdhav Apartment, Kamla Park

Palghar West

Palghar

-

401404

Near Kamla Park Naka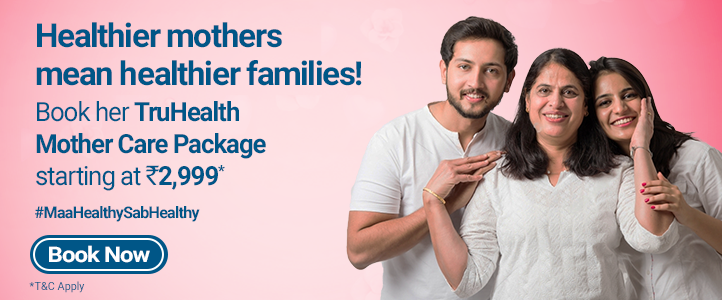 Popular Test and TruHealth Checkups
We believe that every human being deserves to know the truth about their inner health.

We are Metropolis - Your Pathology Specialist, delivering millions of tests every year while catering to so many patients, leading laboratories, Hospitals, Nursing homes and 2,00,000 doctors. With over 35 years of experience in delivering accurate reports, Metropolis has earned the reputation of being India's most respected and only multinational chain of diagnostic centres with presence in UAE, Sri Lanka, South Africa, Kenya, Mauritius and Ghana.

Metropolis follows a rigorous 8-Stage MET Protocol that ensures the most comprehensive testing for accurate and reliable reports. Metropolis offers diagnostic and wellness services like Blood tests, Clinical Trials, Hospital Lab Management, Home Health Services, Preventive Health Check-ups and Corporate & Wellness Solutions.

Metropolis is at the forefront in adopting cutting edge technologies and services that cater to patients needs. Driven to make a difference and provide quality & affordable services to our consumers we have a wide network that includes 115+ state-of-art Laboratories across India with over 1500 collection centres, processing over 4000 varieties of tests and supported by an efficient team of more than 4500 people.
The address of this center is Shop No 101, Mahdhav Apartment, Kamla Park, Near Kamla Park Naka, Palghar West, Palghar, Maharashtra.
115+
Advanced Lab
Trusted by leading
Doctors & Hospitals
Over 2000+
Scientific Officers
Proficiency Testing for
Accurate Reports
Metropolis Center Details
Mon

07:30 AM - 07:30 PM

Tue

07:30 AM - 07:30 PM

Wed

07:30 AM - 07:30 PM

Thu

07:30 AM - 07:30 PM
Fri

07:30 AM - 07:30 PM

Sat

07:30 AM - 07:30 PM

Sun

07:30 AM - 03:00 PM
Other Centers of Metropolis Healthcare Ltd.
Metropolis Healthcare Ltd. centers in

Maharashtra

Metropolis Healthcare Ltd. centers in

Palghar
Cash

Debit Card

Master Card

PayTM

Visa
Get Direction To Metropolis Healthcare Ltd.
Diagnostic Centre
Medical Laboratory
Pathologist
Blood Testing Service
Health & Wellness Centers
Blood Test At Home
Blood Test At Home Near Me
Blood Test Lab Near Me
Blood Test Near Me
Diagnostic Labs
Diagnostic Labs Near Me
Full Body Checkup
Full Body Checkup Near Me
Health Checkup At Home
Health Checkup Packages
Health Packages
Lab Test Near Me
Medical Checkup
Medical Lab Near Me
Metropolis Blood Test
Metropolis Diagnostics
Metropolis Health Packages
Metropolis Home Collection
Metropolis Home Visit
Metropolis Lab
Metropolis Lab Near Me
Metropolis Near Me
Metropolis Pathology
Metropolis Test Package
Pathology Labs Near Me
Preventive Health Checkup
Nearby Metropolis Healthcare Ltd. centers